Answer the following questions to determine whether an organization is a contact center:
Does the organization have a customer base?
Does the organization have a telephone number?
Does the organization have a website?
Does the website contain a "Contact Us" page providing telephone numbers and/or an e-mail address?
If you answered "Yes" to any of these questions, then the organization in question is a contact center. Why? Semantics. A business telephone number, whether answered by an auto attendant, receptionist or voice mailbox, is a point of contact for the organization. A website is a point of contact. An e-mail address on the contact page of a website…a point of contact. The bottom line is any method someone can use to interface with an organization is considered a point of contact. These points should be treasured, measured, and treated as an opportunity to build brand and improve the customer experience.
Treasured, Measured, Treated as an Opportunity
Taking a fresh look at the contact center reveals a wealth of riches that are easily overlooked in a world exploding with new forms of communication.
Analytics - Contact centers, and contact center applications, provide a business with tools to track how, where, when, who and sometimes why a customer has contacted the organization. They provide statistical data which allows an organization to measure how efficiently a contact is handled, determine staffing requirements, measure productivity and identify opportunities for improvement (there is always room for improvement).
Efficiency - Contact centers provide vehicles for the evolving channels in which customers expect to interact with companies. For example, If the business telephone number is answered by an auto attendant or receptionist and routed to various departments, it would be key to track what department (ACD = automated call distribution group), answered the call, who answered the call (Agent = member of the distribution group), what the duration and outcome of the activity was. If the "Contact Us" page lists departmental phone numbers, apply the same ideology. If the goal is a live answer, leverage the various contact center capabilities to make best use of the personnel available, these features include call routing by skill, priority, wait time, queue time and preference. If the "Contact Us" page lists e-mail addresses, contact center applications allow for an e-mail to be distributed to a team/department in the same fashion as an ACD call. Some solutions can even accept an SMS (Text) message and distribute this message to the appropriate department similar to an e-mail interaction.
Contact Center Communication goes 2-way
Not just limited to inbound communications, advances in contact center tech allow organizations to reach their customers, or potential customers with greater efficiency and a drastically improved user experience. Here are a few examples:
Holding Your Place in the Queue - While legacy call centers generally held a call in queue until answered or the call hung up, current contact center applications allow a caller to preserve their place in queue, enter their telephone number and hang up. Once the call is moved from queue and presented to an agent, the contact center places the call to the original caller on the agent's behalf.
Automated Outbound Calling - Contact centers can also automate outbound calling for a team in order to ensure the maximum amount of calls can be placed against a predetermined list. Simply calling customers with notifications and a built in option to speak to a live person is also an option.
Request for Callback - Organizations utilizing contact center applications can also embed a link on their "Contact Us" page which allows a website visitor to enter base information, preferred time of contact, a telephone number and submit a request for the callback. The call is then presented to the ACD, an agent answers and the system places the call to the customer at the approximate time of their request.
Live Chat - Sometimes you don't need or want a voice on the other end of the line. Whether your cooking, watching Netflix, or in the middle of a meeting, there are countless situations in which users want answers without an audible experience. Contact center applications allow organizations to embed a link or create a pop-up on their website which can create a "Chat" session between the person browsing their site and one of their agents. Generally, these interactions can be tracked similar to an ACD call as well as deliver a copy of the transcript to the initiator and an administrator or administrative repository for review.
You've probably noticed these user experience enhancements trickling into the contact centers that you interact with most often. You might not even need that blood pressure prescription to deal with your ISP anymore.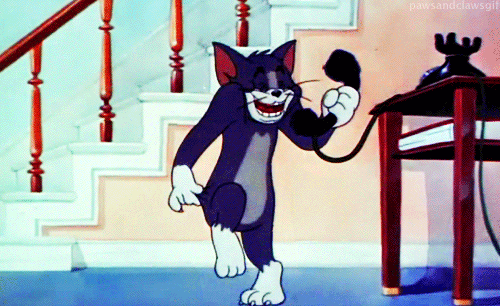 Optimizing The Call Center with CRM
Integrating a CRM (Customer Resource Management application) with a contact center, expands the organizations capabilities to offer self-service options. These options include allowing a caller to receive information without the need to engage an agent, or, at minimum, provide caller information to the agent when accepting the contact. This minimizes the initial set of questions asked on a given interaction. In the best case scenario, the integration of the CRM and contact center allows for a particular customer record to be triggered or "popped" on the agent screen when accepting the contact. This allows the organization to track interactions with the customer within their CRM, minimize the initial set of questions, and provide the agent with the ability to notate the customer account in real-time. Want to offer a quick survey at the end of the call to measure customer feedback and collect ideas for improvement? No problem.
Self Assessment
If you're interested in improving your current set-up, start by looking at the competition. Call them. Visit their website. Put yourself in the position of the customer and rate the experience. If the competition is offering points of contact that you're not, you may want to expand the points of contact in which you offer. Accommodating a customer with their preferred communication channel can be the differentiating factor between you and your competition.